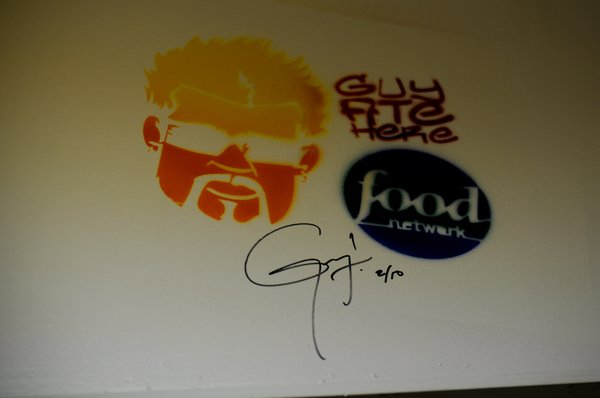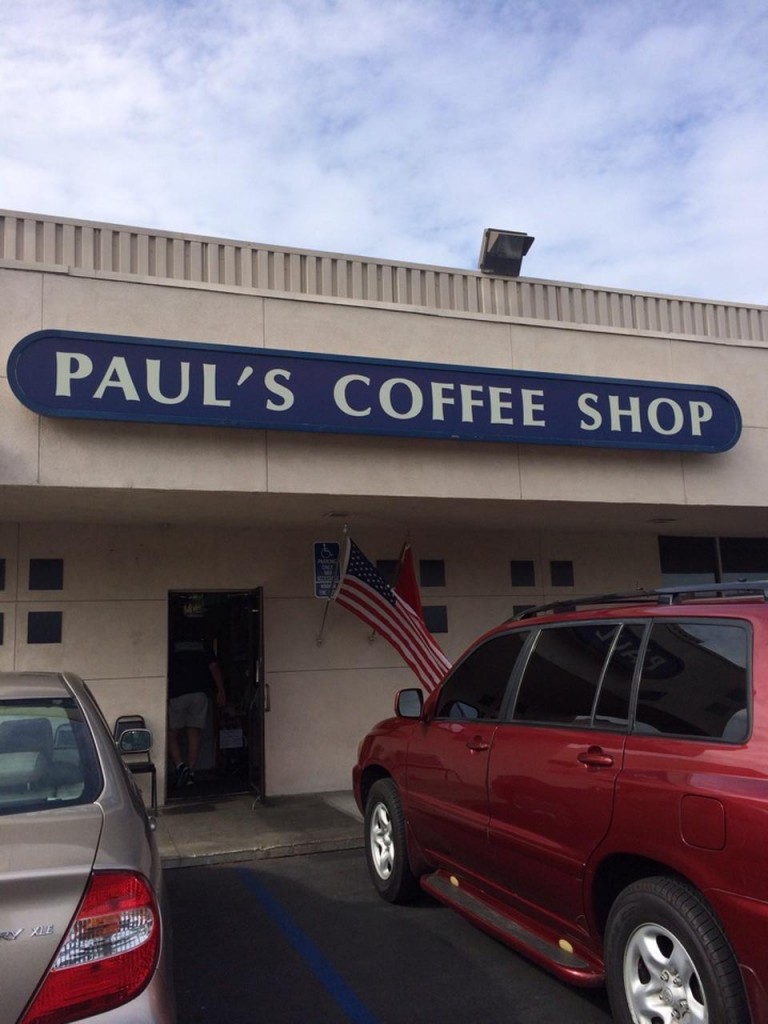 We are proud to honor all of our veterans and active duty warriors each Veteran's Day.  We have available a meal of the famous S.O.S. that is served by all branches of the military, on an original stainless steel tray that was used by all services.  We hope that you enjoy your meal with us and it reminds everyone why we are proud of you.  Thank you for your dedication to the proudest nation in the world.

---
A loyal customer left us this heart warming letter he wrote while sitting at the counter.
17 May 2014
"To the "Paul's" crew…..
I'm a Naval Reservist who returned from Afghanistan in late January 2014. Since then I've been coming to "Paul's Coffee Shop" about once a week.
Without going into much detail, this has been such a positive, cathartic weekly ritual for me. I sit at the counter, write in my journal (as I am writing now), read my bible and eat some good food. I am surrounded by other veterans, heroes of mine, who I have the honor to be connected to in a way that only we know. I am attended to by "THE BEST" waitresses in the world. They are down to earth, caring ladies and I wish I could leave them a $10,000 tip every time I come in.
There is a lot of news out nowadays about depression in veterans. The rates of our fighting men and women who come home and fight the mental battle are too high. I bet that if every town in this country had a "Paul's" vets could go to, those numbers would go down.
Thank you for all you've done for me. "
Your lifelong customer,
T.J. Campo
---